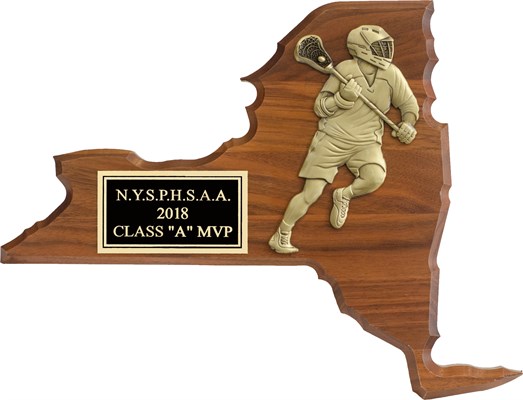 $59.95
Walnut Finish State Plaque. New York shown - Layout and engraving plate size varies with each plaque.

Most State available. Please check list.

We do not stock State plaques. They are special order and can take 3-5 business days to get in. Please allow 7-10 business days for your order to arrive.
Also available is Solid Walnut Finish - $74.95
Most states available. Engraving $ .15 per letter
Refer to the UPS map using zip code 28403 for regular ground shipping days to your area.
If your order is needed in less time please call us at 1-800-249-5772