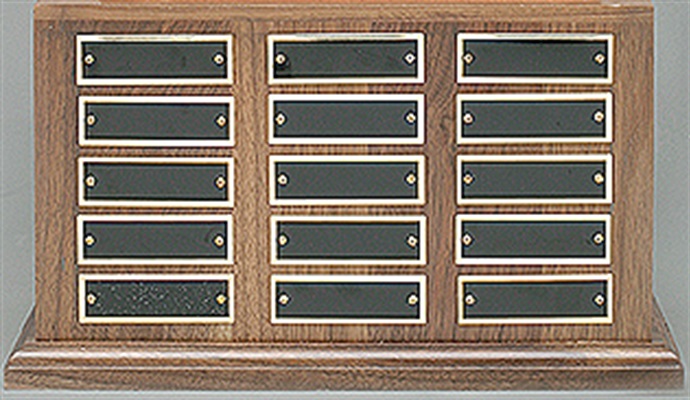 $2.50
1 X 3 Anniversary Plates for the LSS-14 and the LSSF- 14 bases.
Engraving is $ .15 per letter.
Line 1 will be one plate. EX. Joe Smith 2009. Line 2 will be John Williams 2010.
We recommend 15 anniversary plates as shown.
Refer to the UPS map using zip code 28403 for regular ground shipping days to your area.
***Please allow 3-5 business day for engraved items plus shipping time***
If your order is needed in less time please call us at 1-800-249-5772